Mr.Mohit Ghai- Canaccess Immigration Services P ltd. CICC &IRCC Approved
Our goal is to provide best quality legal immigration solutions to Canada,Australia,New Zealand,U.K,Singapore
Mr. Mohit Ghai – Regulated Canadian Immigration Consultant
After fulfilling many requirements and obligations Mr. Mohit Ghai has become a regulated immigration consultant and is a member of Immigration Consultants of Canada Regulatory Council (ICCRC) with License#R508662. He gives immigration related advice. He has the responsibility right from clearing the doubts of prospecting clients about why, where and how they should immigrate to Canada. Mr.Mohit Ghai and his company Canaccess Immigration is also approved by Government Of Saskatchewan License#00428 as an approved consultant and a job recruiter.
https://canaccessimmigration.com/mr-mohit-ghai/
Choose The Best Place To Live, Work And Settle! Get In A Touch With Our Expert Immigration Team.
I Want To Migrate
Migrate to your desired country!
I Want To Work
Live, and work in the best country
I Want To Visit
Apply for Tourist/Visit visa to travel abroad
I Want To Study
Apply for visa to study abroad
I Want To Invest
Buy/invest in a business overseas
I Want To Settle
Get in a touch with our expert team.
Immigration is a dynamic, ever-changing area of law. Immigration consultant endeavor to stay on top of the latest developments and changing legislation. Clients engage approved immigration consultant to assist them with navigating through complex laws and the requisite steps required to address a business or personal immigration matter. With a very vast experience in immigration law , Mr. Ghai is also working as Commissioner for Oath in Quebec with License #201222.
CONTACT US NOW
https://canaccessimmigration.com/
CONTACT US NOW
https://canaccessimmigration.com/contact-us/
Many of Us we have this question in mind and its a utter disappointment
Why has my Visitor, Study or Work visa been refused by the Canadian Government?
It's frustrating to be refused a Canadian Visitor, Study or Work Visa, especially if you don't know the reasons for refusals. The Immigration Refugee Citizenship Canada (IRCC) provides a letter explaining why your visa has been rejected; however, often the reasons listed in your letter does not explain clearly why it was refused. If the recent refusal has ruined your travel, work or Canadian study plans, do not worry, after a visa refusal there are a few steps you may be able to take to obtain a Canadian visa.
Get In Touch With Us​
https://canaccessimmigration.com/enquiry-form/
The Reason behind Visa Rejection If you are refused a Canadian visa, you will want to follow the procedure of reviewing the reasons for rejection, correcting all mistakes, and providing any additional information that may be relevant to your case before reapplying. If you are certain that there was nothing lacking on your initial application and that the visa officer made a mistake, you may be eligible to appeal or to request reconsideration. In such cases, you will likely want to discuss the matter with an Immigration Consultant. Below we list 20 most common reasons for refusals and how to reapply per application type.
Common reasons for Visa refusals
1. Proof of Funds:
2. Funds Source
3. Travel History:
4. Lack of employment prospects in home country
5. Failure to provide proper and accurate supporting documents
6. Current employment situation
7. Family ties to your home country
8. Length of stay
9. Real Purpose of Visit
10. Failure to explain purpose of travel
11. Personal Assets
12. Financial situation of Host in Canada
13. Documents that do not appear authentic
14. History of overstaying status or deportation in Canada or any other country
GET AN EXPERT ADVICE CONTACT US NOW AT
https://canaccessimmigration.com/
How It Works
3 SIMPLE STEPS TO FULFILL YOUR DREAMS. WE BELIEVE IN TRANSPARENCY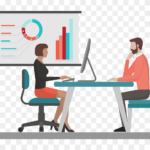 Consultation
Schedule a consultation with our expert immigration team for a comprehensive evaluation of your immigration case matter.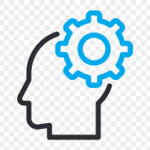 Strategize
Creating an Immigration Strategy for the Future Prospects and developing a plan that works for your case with knowing your options .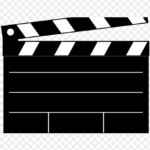 Take Action
It is the time to act. Please take a few moments to contact our expert visa team to let them know more about new immigration reforms.
Office Locations
Calgary,Alberta (Head Office)
Suite 201-7070e Farrell Rd S.E Calgary +1 403-266-9394
Mohali,Punjab (Corporate Office)
Sco11-A ( 2nd floor) ,Sec.58 Mohali (Punjab) Pincode 160055 7717309500,9915514014,7717309494
West Bengal ( BRANCH OFFICE)
43C Harish Chatterjee Street Kolkata Pincode 700026 +91-9831797124
Work With Canadian Government Approved Immigration Company
Agent Enquiry Form
Agents are welcome to work with us
GET IN TOUCH