ICCRC Registered Immigration Consultant MOHIT GHAI-R508662
APPLY YOUR VISITOR VISA NOW.
VISIT CANADA AS A TOURIST 
A visitor visa (also called a temporary resident visa) is an official document that we stick in your passport. It shows that you meet the requirements needed to enter Canada. Most travellers need a visitor visa to travel to Canada. 
How long is Canada visitor visa valid?
It will be valid for up to 10 years or one month before your passport expires, whichever is shorter. You must arrive in Canada on or before the expiry date on your visa.
Why Canada visa gets rejected?
Failure to provide proper and accurate supporting documents. Failure to show adequate financial resources to finance your travel to and stay in Canada. Failure to meet international security standards, such as in cases where the applicant has a criminal background.
How long can I stay on visitor visa?How many times can I visit Canada in one year?
While valid, a multiple entry visa will let you travel to Canada for six months at a time as many times as you want. It will be valid for up to 10 years or one month before your passport expires, whichever is shorter. You must arrive in Canada on or before the expiry date on your visa.
Can I work in Canada with tourist visa?
You need a valid work permit to work in Canada. A visitor visa does not allow you to work in the country. So, you need to make sure you don't engage in any commercial activity where you directly enter the labor market of Canada during your stay as a visitor.
Best Immigration Consultant
Canaccess Immigration specialize in program selection, university choice, Application filling and guiding on other valuable statements.
Best Results
Well trained advisers, directly supervised by Universities.
Best Legal Advice
Specialized in dealing with Canadian Visa Refusal cases with High visa success rate
Best Visa Experts
Canaccess provides Pre-visa and Post-visa services with lots of opportunities to settle in Canada with ease
Best In Business Immigration
If you have business/managerial experience and relatively high net-worth, you may apply for a Canada Permanent Resident Visa under one of the following categories of Business Class Immigration Program.
Best In Visa Refusal Case Analysis
Identifying the best strategy to get your visa with all legal challenges and aspects.
Firstly, and most importantly, a visitor visa allows you to enter Canada. Once inside Canada, your visitor visa gives you temporary legal status to live or travel anywhere you want in Canada. Keep in mind, though, that this is a temporary status. Visitor visas can be issued for periods up to six months.
TYPES OF TOURIST/VISITOR VISA
Tourist Visa:
A Temporary Resident Visa (TRV), also referred to as a visitor visa or Canada Tourist visa, is an official document issued by a Canadian visa office that is placed in your passport to show that you have met the requirements for admission to Canada as a temporary resident (either as a visitor, a student, or a worker).
Super Visa for Parents and Grandparents:
It is a long-term, multiple-entry visa for parents and grandparents of permanent residents or Canadian citizens. The Parent and Grandparent Super Visa (Super Visa) is a temporary resident permit that allows parents and grandparents to stay for up to 2 years in Canada per visit. It is valid for up to 10 years.
single-entry visas:
A single-entry visa allows only one entry to the country. Once you leave its territory, you have to apply for a new visa to be able to return. For most of the trips and holidays, this is enough and if one country offers multiple versions of the visa, the single-entry visa is usually cheaper and faster to obtain.
multiple-entry visas:
Multiple entry Tourist Visa may be granted for a period of 10 years to the nationals of USA, Canada, and Japan with a stipulation that "continuous stay during each visit shall not exceed 180 days and registration not required".
3 SIMPLE STEPS TO FULFILL YOUR DREAMS. WE BELIEVE IN TRANSPARENCY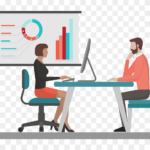 Consultation
Schedule a consultation with our expert immigration team for a comprehensive evaluation of your immigration case matter.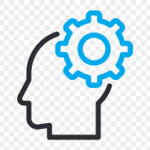 Strategize
Creating an Immigration Strategy for the Future Prospects and developing a plan that works for your case with knowing your options .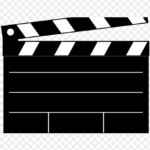 Take Action
It is the time to act. Please take a few moments to contact our expert visa team to let them know more about new immigration reforms.
CONTACT US NOW FOR MORE DETAILS