Best Canada Immigration Consultants in Dubai-CANACCESS IMMIGRATION
Introduction
Canada, known for its stunning landscapes, world-class education, and multicultural society, is a dream destination for many aspiring immigrants. Navigating the complexities of Canadian immigration requires expert guidance, and CanAccess Immigration, authorized by the Immigration Consultants of Canada Regulatory Council (ICCRC) and the College of Immigration and Citizenship Consultants (CICC), is your trusted partner in Dubai. In this extensive guide, we'll explore the key aspects of Canada immigration and introduce you to Mr. Mohit Ghai, a distinguished immigration consultant in Canada and a vital part of the CanAccess Immigration team.https://canaccessimmigration.com/
Understanding the Canadian Immigration Landscape
Before diving into the details, let's understand the landscape of Canadian immigration. Canada offers several pathways to obtain permanent residency, and each comes with its own set of requirements and processes.
Key Pathways to Canadian Immigration
Express Entry: The Express Entry system is a points-based system used to manage applications for Canada's three main economic immigration programs: Federal Skilled Worker Program, Federal Skilled Trades Program, and Canadian Experience Class. Candidates are awarded Comprehensive Ranking System (CRS) points based on factors like age, education, work experience, and language proficiency.
Provincial Nominee Programs (PNPs): Canada's provinces and territories have their own immigration programs designed to meet their specific labor market needs. PNPs offer a pathway to permanent residency for candidates who meet their criteria.
Family Sponsorship: Canadian citizens and permanent residents can sponsor their family members for immigration to Canada. This pathway promotes family reunification.
Study and Work Permits: International students can study in Canada and, in some cases, transition to permanent residency through the Post-Graduation Work Permit Program (PGWPP). Similarly, foreign workers may obtain work permits and, with the right qualifications, apply for permanent residency.
CanAccess Immigration: Your Trusted Partner
1. ICCRC-CICC Authorization: CanAccess Immigration is authorized and regulated by both the ICCRC and CICC, ensuring that their services adhere to the highest ethical and professional standards in the industry.
2. Tailored Immigration Solutions: CanAccess Immigration understands that each client is unique. They provide personalized immigration solutions that cater to your specific needs and aspirations.
3. Comprehensive Documentation Review: A critical part of any immigration application is the documentation. CanAccess Immigration ensures that all your documents are complete, accurate, and compliant with the requirements set by Immigration, Refugees, and Citizenship Canada (IRCC).
4. Expert Guidance: With a team of experienced immigration consultants, CanAccess Immigration provides expert guidance on every aspect of your immigration journey. They can help you understand and improve your CRS score, explore suitable PNPs, and navigate the complexities of family sponsorship.
5. Appeal Assistance: In the unfortunate event of a refused application, CanAccess Immigration can assist you in filing an appeal or reapplying. They guide you through the process and help you present a stronger case.
6. Transparent Process: Transparency is a cornerstone of their services. CanAccess Immigration ensures that you are well-informed about your application's status and the steps taken to address any issues or concerns.
7. Continuous Updates: Immigration laws and regulations can change frequently. CanAccess Immigration keeps abreast of the latest developments and ensures that your application complies with current requirements.
Mr. Mohit Ghai: The Immigration Consultant in Canada
Mr. Mohit Ghai, an integral part of the CanAccess Immigration team, is a seasoned immigration consultant in Canada. With extensive experience and a deep understanding of immigration laws and policies, Mr. Ghai is dedicated to helping individuals achieve their Canadian dreams.https://canaccessimmigration.com/mr-mohit-ghai/
Expertise Across Multiple Pathways: Mr. Mohit Ghai's expertise spans various immigration pathways, including Express Entry, PNPs, family sponsorship, study permits, work permits, and visitor visas. His broad knowledge base allows him to provide holistic solutions to clients with diverse immigration needs.
Client-Centric Approach: What truly sets Mr. Mohit Ghai apart is his client-centric approach. He understands that the immigration process can be daunting, filled with legal complexities and uncertainty. As a result, he prioritizes clear communication, empathy, and a personalized strategy for each client.
Awards and Accolades: Mr. Mohit Ghai's contributions to the field of immigration consultancy have not gone unnoticed. He has received numerous accolades and awards, recognizing his outstanding work and commitment to ethical conduct.
Conclusion
Embarking on a journey to Canada is a significant step towards achieving your dreams. With the right guidance and support, your path to Canadian immigration can be smooth and successful. CanAccess Immigration, led by Mr. Mohit Ghai, offers the expertise, experience, and dedication needed to navigate the intricate Canadian immigration landscape effectively.
Their comprehensive services, ethical practices, and client-centric approach make them the top choice for individuals and families looking to call Canada their home. Whether you're considering Express Entry, exploring PNPs, or reuniting with family in Canada, CanAccess Immigration and Mr. Mohit Ghai have the knowledge and experience to guide you towards a brighter future in Canada.https://canaccessimmigration.com/mr-mohit-ghai/
How It Works
3 SIMPLE STEPS TO FULFILL YOUR DREAMS. WE BELIEVE IN TRANSPARENCY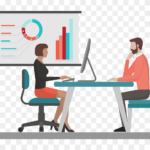 Consultation
Schedule a consultation with our expert immigration team for a comprehensive evaluation of your immigration case matter.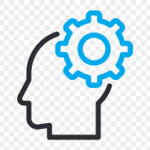 Strategize
Creating an Immigration Strategy for the Future Prospects and developing a plan that works for your case with knowing your options .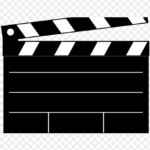 Take Action
It is the time to act. Please take a few moments to contact our expert visa team to let them know more about new immigration reforms.
Office Locations
Calgary,Alberta (Head Office)
Suite 201-7070e Farrell Rd S.E Calgary +1 403-266-9394
Mohali,Punjab (Corporate Office)
Sco11-A ( 2nd floor) ,Sec.58 Mohali (Punjab) Pincode 160055
7717309500,7087315015
WHY CHOOSE CANACCESS IMMIGRATION AS YOUR CONSULTING PARTNER ?
| Sr. No | Benefits | Status |
| --- | --- | --- |
| 1 | CICC Certified Company. | Yes |
| 3 | Specialized in dealing with Canadian Visa Refusal cases. | Yes |
| 2 | Pioneer in counseling and visa guidance. | Yes |
| 4 | Canacess promotes Quality Education. | Yes |
| 5 | Canaccess provides Pre-visa and Post-visa services. | Yes |
| 6 | Well trained advisers, directly supervised by Universities. | Yes |
Visit Us NOW at https://canaccessimmigration.com/