Canaccess Immigration Services – IRCC & CICC approved
Where We Build Your Visions-Broad Vision Honest Service Great Value
Our goal is to provide best quality legal immigration solutions to Canada,Australia,New Zealand,U.K,Singapore
Can Access Immigration(CIS) offers a broad portfolio of exquisitely managed pre-flight to post landing services acclimated to the exigencies of each client. We have developed the entire business model, one of its own kind,to provide one-stop package of services to make an individual's transition to a new land completely hassle-free. A combination of extensive experience, global presence and profound industry knowledge empowers us to provide result oriented solutions. https://canaccessimmigration.com/
Mr. Mohit Ghai – Regulated Canadian Immigration Consultant
After fulfilling many requirements and obligations Mr. Mohit Ghai has become a regulated immigration consultant and  is a member of Immigration Consultants of Canada Regulatory Council (ICCRC)  with License#R508662. He gives immigration related advice. He has the responsibility right from clearing the doubts of prospecting clients about why, where and how they should immigrate to Canada. Mr.Mohit Ghai and his company Canaccess Immigration is also approved by Government Of Saskatchewan  License#00428 as an approved consultant and a job recruiter. https://canaccessimmigration.com/mr-mohit-ghai/
Apply Under Various Programs
Express Entry Program
The Canada Express Entry Program is a points-based immigration program for professionals looking to settle in Canada. It awards points to professionals based on skills, experience, Canadian employment status and provincial/territorial nomination.
Provincial Nominee Program (PNP)
Canada's provincial nominee programs (PNPs) offer a pathway to Canadian permanent residence for individuals who are interested in immigrating to a specific Canadian province or territory. Each Canadian province and territory operates its own PNP designed to meet its specific economic and demographic needs.
Business Immigration Program
The Business Immigration Program is designed to encourage and facilitate the admission of these individuals. Both the federal and provincial/territorial governments welcome business immigrants and offer services to help immigrants start a business and settle in Canada.
Family Class Immigration
The Family Class Sponsorship Program reunites families by enabling adult permanent residents or citizens to sponsor a relative for immigration to Canada. To be eligible, the person seeking sponsorship must be a: Spouse, common-law or conjugal partner. Dependent child.
Experience Class Immigration
The Canadian Experience Class (CEC) is an immigration program that allows individuals who have worked in Canada for at least one year to immigrate permanently. … The government of Canada recognizes the deep pool of talented workers already working in Canada, and wants them to become permanent residents.
TOP 10 BENEFITS OF IMMIGRATING IN CANADA
1. Academic Excellence
2. Focus On Skill Development
3. Earn While You Learn
4. It's Affordable
5. Quality Of Life – Safe And Peaceful
6. Cultural Diversity
7. Immigration Opportunities
8. Multicultural Nation
9.Live In A Safe Country With A High Quality Of Life
 10. Healthcare Services

3 SIMPLE STEPS TO FULFILL YOUR DREAMS. WE BELIEVE IN TRANSPARENCY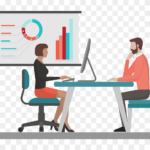 Consultation
Schedule a consultation with our expert immigration team for a comprehensive evaluation of your immigration case matter.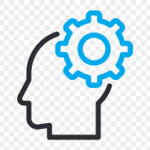 Strategize
Creating an Immigration Strategy for the Future Prospects and developing a plan that works for your case with knowing your options .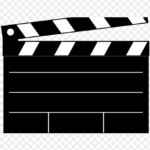 Take Action
It is the time to act. Please take a few moments to contact our expert visa team to let them know more about new immigration reforms.
Immigrate To Canada As PNP Entrepreneur
All Canadian provinces have separate business entrepreneur programs for individuals interested in immigrating to Canada as an Entrepreneur. Each province has its own requirements and eligibility criteria.
The provincial immigration officer after reviewing an application provides nomination for the applicant to the PNP immigration process. It is a great pathway for individuals with managerial experience or who have been successfully running their own business for more than three years.
CONTACT US NOW FOR MORE DETAILS 
https://canaccessimmigration.com/contact-us/
info@canaccessimmigration.com
Phone Number
7717309494, 7717309500, 7626815015, 9915514014, 9831797124
Head Branch
Suite 201-7070e Farrell Rd S.E
Let's Talk
We don't want to push our ideas on to customers, we simply want to make what they want
Get An Appointment Today!
0172-4172417, 77173-09494, 77173-09500,
99155-14014, 76268-15015, 98317-97124
WE ARE THE WORLD's LARGEST IMMIGRATION GROUP PROVIDING CUSTOMIZED SOLUTIONS TO
FREE Consultation
Call: 0172-4172417
WHY CHOOSE CANACCESS IMMIGRATION AS YOUR CONSULTING PARTNER ?
| Sr. No | Benefits | Status |
| --- | --- | --- |
| 1 | ICCRC Certified Company. | Yes |
| 3 | Specialized in dealing with Canadian Visa Refusal cases. | Yes |
| 2 | Pioneer in counseling and visa guidance. | Yes |
| 4 | Canacess promotes Quality Education. | Yes |
| 5 | Canaccess provides Pre-visa and Post-visa services. | Yes |
| 6 | Well trained advisers, directly supervised by Universities. | Yes |
India Branch
SCO11-A ( 2ND FLOOR) ,SEC.58
MOHALI (PUNJAB) PIN-160055
Office: 0172-4172417, 77173-09494, 77173-09500,
99155-14014, 76268-15015
Canada Branch
Choose The Best Place To Live, Work And Settle! Get In A Touch With Our Expert Immigration Team.
I Want To Migrate
Migrate to your desired country!
I Want To Work
Live, and work in the best country
I Want To Visit
Apply for Tourist/Visit visa to travel abroad
I Want To Study
Apply for visa to study abroad
I Want To Invest
Buy/invest in a business overseas
I Want To Settle
Get in a touch with our expert team