top 10 immigration consultants in delhi for canada CICC Approved
Welcome To Canaccess Immigration Services
Where We Build Your Visions
Can Access Immigration(CIS) offers a broad portfolio of exquisitely managed pre-flight to post landing services acclimated to the exigencies of each client. We have developed the entire business model, one of its own kind,to provide one-stop package of services to make an individual's transition to a new land completely hassle-free. A combination of extensive experience, global presence and profound industry knowledge empowers us to provide result oriented solutions. https://canaccessimmigration.com/
Mr. Mohit Ghai – Regulated Canadian Immigration Consultant
After fulfilling many requirements and obligations Mr. Mohit Ghai has become a regulated immigration consultant and  is a member of Immigration Consultants of Canada Regulatory Council (ICCRC)  with License#R508662. He gives immigration related advice. He has the responsibility right from clearing the doubts of prospecting clients about why, where and how they should immigrate to Canada. Mr.Mohit Ghai and his company Canaccess Immigration is also approved by Government Of Saskatchewan  License#00428 as an approved consultant and a job recruiter. https://canaccessimmigration.com/mr-mohit-ghai/
Immigration Options- Canaccess Immigration Services P ltd
Canadian Experience Class. …
Family Sponsorship. …
Live-in Caregiver Program. …
Federal Skilled Workers Program. …
Federal Skilled Trades Program. …
The Self-Employed Persons Program. …
Start-up Visa Program. …
Temporary Foreign Worker Program.
Express Entry
Immigrate as a skilled worker
Family sponsorship
Sponsor your relatives, including your spouse, partner, children, parents, grandparents, and others to immigrate
Provincial nominees
Immigrate by being nominated by a Canadian province or territory
Quebec-selected skilled workers
Immigrate as a skilled worker in the province of Quebec
Atlantic Immigration Program
Immigrate by graduating from a school or working in New Brunswick, Prince Edward Island, Nova Scotia, or Newfoundland and Labrador
Caregivers
Immigrate by providing care for children, the elderly or those with medical needs, or work as a live-in caregiver
Start-up Visa
Immigrate by starting a business and creating jobs
Refusals and Appeals
At Canaccess Immigration we help you deal with appeal matters to IRCC
About Us https://canaccessimmigration.com/about-us/
f a foreign national is refused a study permit by Immigration, Refugees and Citizenship Canada (IRCC), there are two courses of action for addressing the refusal:
Appeal the decision: If the applicant believes that their application met all requirements as mandated by IRCC, but the study permit was refused unfairly or incorrectly, the foreign national can appeal the decision and request a reconsideration.
Submit a new application: If the applicant believes that the grounds for refusal are valid, then their only course of action is to submit a new application. In the new application they should pay careful attention to address the previous grounds for refusal. As well, if any documents need to be updated (start date on acceptance letter, updated bank statements, etc.) the applicant should be sure to obtain these updates.
The applicant has the right to request the visa officer's notes supporting the reason for refusal. It is strongly recommended that these notes are requested as this will inform the applicant as to how best to address the refusal. Once an applicant has obtained the case notes from the visa officer, they can assess whether or not the grounds for the refusal were valid. If the study permit was refused for valid reasons, for example, if the applicant failed to include any of the required documents, then the best option is to submit a new application after ensuring that the errors are addressed.For more information visit us at https://canaccessimmigration.com/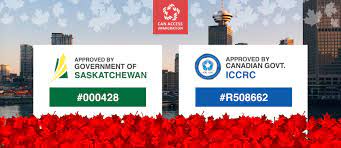 VISIT TO CANADA AND FULFILL YOUR DREAMS
Mr. Mohit ghai APPROVED BY CICC FORMERLY ICCRC AND IRCC
About Mr. Mohit Ghai
Registered ICCRC Member.
After fulfilling many requirements and obligations Mr. Mohit Ghai has become a regulated immigration consultant and  is a member of Immigration Consultants of Canada Regulatory Council (ICCRC)  with License#R508662. He gives immigration related advice. He has the responsibility right from clearing the doubts of prospecting clients about why, where and how they should immigrate to Canada.Mr.Mohit Ghai and his company Canaccess immigration is also approved by Government Of Saskatchewan  License#00428 as an approved consultant and a job recruiter.https://canaccessimmigration.com/mr-mohit-ghai/
Immigration is a dynamic, ever-changing area of law. Immigration consultant endeavor to stay on top of the latest developments and changing legislation. Clients engage approved immigration consultant to assist them with navigating through complex laws and the requisite steps required to address a business or personal immigration matter. With a very vast experience in immigration law , Mr. Ghai is also working as Commissioner for Oath in Quebec with License #201222. https://canaccessimmigration.com/mr-mohit-ghai/
How CIS Can Help you
If you are unsure about why your visa was refused or how to address the refusal please contact us and one of our legal experts will be pleased to discuss your options moving forward. If you are curious about study or visiting Canada and the possibility of immigrating to Canada permanently.We are one stop solution to all needs.Contact us NOW https://canaccessimmigration.com/contact-us/