Mohit Ghai Is Member Of CICC Formerly Known As Immigration Consultants Of Canada Regulatory Council.
About Mr. Mohit Ghai
Registered ICCRC Member.
After fulfilling many requirements and obligations Mr. Mohit Ghai has become a regulated immigration consultant and is a member of Immigration Consultants of Canada Regulatory Council (ICCRC) with License#R508662. He gives immigration related advice. He has the responsibility right from clearing the doubts of prospecting clients about why, where and how they should immigrate to Canada.Mr.Mohit Ghai and his company Canaccess immigration is also approved by Government Of Saskatchewan License#00428 as an approved consultant and a job recruiter.
Immigration is a dynamic, ever-changing area of law. Immigration consultant endeavor to stay on top of the latest developments and changing legislation. Clients engage approved immigration consultant to assist them with navigating through complex laws and the requisite steps required to address a business or personal immigration matter. With a very vast experience in immigration law , Mr. Ghai is also working as Commissioner for Oath in Quebec with License #201222.https://canaccessimmigration.com/mr-mohit-ghai/
WHY CHOOSE CANACCESS IMMIGRATION AS YOUR CONSULTING PARTNER ?
| Sr. No | Benefits | Status |
| --- | --- | --- |
| 1 | ICCRC Certified Company. | Yes |
| 3 | Specialized in dealing with Canadian Visa Refusal cases. | Yes |
| 2 | Pioneer in counseling and visa guidance. | Yes |
| 4 | Canacess promotes Quality Education. | Yes |
| 5 | Canaccess provides Pre-visa and Post-visa services. | Yes |
| 6 | Well trained advisers, directly supervised by Universities. | Yes |

ICCRC Registered Immigration Consultant MOHIT GHAI-R508662
IMMIGRATE TO CANADA | CANACCESS IMMIGRATION | CICC
IMMIGRATION EXPERTS – ONE STOP SOLUTION FOR ALL IMMIGRATION NEEDS
Why CANADA?
Canada is famous for the gorgeous scenery and uninhabited land. The views of the untouched and natural environment are breathtaking and composed of beautiful lakes and rivers. There are three oceans, mountains, plains, and some of the most attractive cities in the world, like Toronto.
Express Entry Program
The Canada Express Entry Program is a points-based immigration program for professionals looking to settle in Canada. It awards points to professionals based on skills, experience, Canadian employment status and provincial/territorial nomination.
Provincial Nominee Program (PNP)
Canada's provincial nominee programs (PNPs) offer a pathway to Canadian permanent residence for individuals who are interested in immigrating to a specific Canadian province or territory. Each Canadian province and territory operates its own PNP designed to meet its specific economic and demographic needs.
Business Immigration Program
The Business Immigration Program is designed to encourage and facilitate the admission of these individuals. Both the federal and provincial/territorial governments welcome business immigrants and offer services to help immigrants start a business and settle in Canada.
Family Class Immigration
The Family Class Sponsorship Program reunites families by enabling adult permanent residents or citizens to sponsor a relative for immigration to Canada. To be eligible, the person seeking sponsorship must be a: Spouse, common-law or conjugal partner. Dependent child.
Experience Class Immigration
The Canadian Experience Class (CEC) is an immigration program that allows individuals who have worked in Canada for at least one year to immigrate permanently. … The government of Canada recognizes the deep pool of talented workers already working in Canada, and wants them to become permanent residents.https://canaccessimmigration.com/immigrate-canada/

18,800+
Cases Solved
16,750+
Happy Clients
3
Regional Offices
5+
Legal Associates
Top 10 Benefits Of Canada PR
1. Right To Live And Work In Canada
2. Extend Or Renew Your Visa After 5 Years
3. Free Education For Children
4. It's Affordable
5. Quality Of Life – Safe And Peaceful
6. Cultural Diversity
7. Freedom To Move
8. Multicultural Nation
9.Live In A Safe Country With A High Quality Of Life
10. Healthcare Services
Federal Skilled Workers
Skilled workers are chosen as permanent residents based on their education, work experience, knowledge of English and/or French, and other factors. … Federal Skilled Worker Program, Federal Skilled Trades Program, and. Canadian Experience Class.
Quebec Skilled Workers
The Quebec Skilled Worker Program (QSW) is an immigration program operated by the province of Quebec for candidates who have skilled work experience and will be able to make lasting contributions to Quebec's economy as members of the workforce.
Canadian Experience Class
The Canadian Experience Class (CEC) is an immigration program aimed to help temporary foreign workers and foreign students to apply their work experience and education towards their applications for residency.
Federal Skilled Trades Class
The Federal Skilled Trades Program is for skilled workers who want to become permanent residents based on being qualified in a skilled trade.
Entrepreneurs And Self-Employed Persons
Self-Employed – Working for oneself as a freelancer or the owner of a business rather than for an employer. Entrepreneur – A person who organizes and operates a business or business, taking on greater than normal financial risks in order to do so.
Atlantic Immigration Pilot Programs
The pilot, launched in 2017, helps employers in Atlantic Canada hire foreign skilled workers who want to immigrate to Atlantic Canada and international graduates who want to stay in Atlantic Canada after they graduate. Due to its success, the government has committed to making this pilot a permanent program.
Start-Up Business Class
Start-up Business
a designated venture capital fund confirming that it is investing at least $200,000 in a qualifying business or two or more designated venture capital funds confirming that they are together investing a total of at least $200,000 in such a business;
Investors
An investor is any person or other entity (such as a firm or mutual fund) who commits capital with the expectation of receiving financial returns. … Investors can analyze opportunities from different angles, and generally prefer to minimize risk while maximizing returns.
Rural And Northern Immigration Pilot Program
The Rural and Northern Immigration Pilot is a community-driven program. It's designed to spread the benefits of economic immigration to smaller communities by creating a path to permanent residence for skilled foreign workers who want to work and live in one of the participating communities.
3 SIMPLE STEPS TO FULFILL YOUR DREAMS. WE BELIEVE IN TRANSPARENCY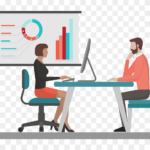 Consultation
Schedule a consultation with our expert immigration team for a comprehensive evaluation of your immigration case matter.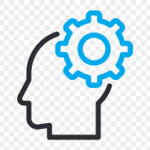 Strategize
Creating an Immigration Strategy for the Future Prospects and developing a plan that works for your case with knowing your options .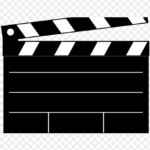 Take Action
It is the time to act. Please take a few moments to contact our expert visa team to let them know more about new immigration reforms.
Canada Immigration Alert ! Don't be a victim of immigration fraud Your immigration consultant should be an authorized active member of ICCRC as per the Immigration Refugee Protection Act. Mr. Mohit Ghai is an authorized immigration consultant as per to the Canadian law.
CONTACT US NOW
India Branch
PUNJAB OFFICE
SCO11-A ( 2ND FLOOR) ,SEC.58
MOHALI (PUNJAB) PIN-160055
Office: 0172-4172417, 77173-09494, 77173-09500,
99155-14014, 76268-15015
KOLKATA OFFICE
Office Address- 43-C Harish Chatterjee Street Kolkata PIN 700026
+91-9831797124
Canada Branch
Copyright © Canaccess Immigration 2022 | Privacy Policy
Disclaimer
Canaccess Immigration does not deal in providing work permit for overseas jobs.
Privacy Policy
The purpose for which we collect your personal information
Can Access Immigration collects your personal information in order to provide, improve and promote the services listed above, including to satisfy our funding and reporting obligations.
What kinds of information do we collect? What kinds of information do we collect?
Can Access Immigration only holds personal information which is necessary to provide appropriate services or to satisfy our reporting obligations. This may include:
name, address, email address, occupation, telephone and facsimile numbers;
job description and income;
credit card information where a credit card is used to pay for seminars, courses or course materials;
information relevant to any application or submission you intend to make;
the content of any forms you submit to us;
any messages or details you submit to us through any means (including e-mail, facsimile, telephone, postage or in person);
information relevant to any survey or questionnaire;
information regarding your family history and circumstances;
information about your dealings with us in the past.
In certain circumstances we are required to collect specific personal information from you in order to make an application or submission on your behalf. The information we are required to collect will be explained to you at the time that we provide you with assistance or advice. Other pieces of legislation may, from time to time, require us to collect additional personal information from you. This will be explained to you if and when such legislation applies. If you do not provide any of the personal information requested by us, it may affect our ability to properly provide the services listed above.
How do we collect the information
Can Access Immigration will generally collect personal information by forms filled in by you, face to face meetings, telephone, interviews, subscription forms, job applications, general enquiries and from third parties.
Personal information received from third parties is dealt with under a separate procedure. For a copy of that procedure, please contact Can Access Immigrations Consultant.
Can Access Immigration may also collect personal information by analysing traffic on the Can Access website (www.canaccessimmigration.com), which may involve the use of cookies. Information collected in that way is anonymous.
Use and disclosure of personal information
Can Access Immigration will use and disclose your personal information for the purposes for which it is collected or for reasonably expected secondary purposes which are related to the primary purpose and in other circumstances authorized by the Privacy Act or required or authorized by law. More specifically, your personal information is used:
to provide, manage and improve the services listed above
to communicate with you in relation to your request for information/ services
as otherwise authorized by you.
In delivering the services you require, Can Access Immigration may be required to disclose your personal information to service providers, agents, contractors, government bodies or other entities. Can Access Immigration shall take all reasonable steps to ensure that those entities protect your privacy.
Sending information overseas
Can Access Immigration will not send your personal information to recipients outside of Canada without:
obtaining your consent (in some cases this consent will be implied); or
otherwise complying with the Privacy Act.
and will only be in circumstances where it is necessary in order for us to provide appropriate services to you.
Sensitive information
Some personal information which we collect is 'sensitive information'. Sensitive information includes: personal information relating to a persons racial or ethnic origin, political opinions, religion, trade union or other professional or trade association membership, sexual preferences and criminal record; and health information about an individual.
Sensitive information will be used and disclosed only for the purpose for which it was provided or a directly related secondary purpose, unless you agree otherwise, or where certain other limited circumstances apply (eg, where required by law).
Information security
Can Access Immigration takes reasonable steps to protect all information which we hold from misuse, loss, unauthorized access, modification or disclosure.
We take reasonable steps to ensure that your information is held securely in electronic or physical form, and that it is stored in access controlled premises and electronic locations requiring password access. All persons who can access your personal information through Can Access Immigration are required to sign a confidentiality/ privacy undertaking.
Access and correction
You can request access to the personal information we hold about you. We may charge you a fee in order to access that information. Where permitted by law Can Access Immigration may decline to grant you access to your personal information.
Contact details
If you have any concerns or questions in relation to this policy, or if you would like further information, please contact Can Access Immigration on (001) 403-266-9394
Who We Are
Suggested text: Our website address is: https://canaccessimmigration.com
Comments
Suggested text: When visitors leave comments on the site we collect the data shown in the comments form, and also the visitor's IP address and browser user agent string to help spam detection.
An anonymized string created from your email address (also called a hash) may be provided to the Gravatar service to see if you are using it. The Gravatar service privacy policy is available here: https://automattic.com/privacy/. After approval of your comment, your profile picture is visible to the public in the context of your comment.
Media
Suggested text: If you upload images to the website, you should avoid uploading images with embedded location data (EXIF GPS) included. Visitors to the website can download and extract any location data from images on the website.
Cookies
Suggested text: If you leave a comment on our site you may opt-in to saving your name, email address and website in cookies. These are for your convenience so that you do not have to fill in your details again when you leave another comment. These cookies will last for one year.
If you visit our login page, we will set a temporary cookie to determine if your browser accepts cookies. This cookie contains no personal data and is discarded when you close your browser.
When you log in, we will also set up several cookies to save your login information and your screen display choices. Login cookies last for two days, and screen options cookies last for a year. If you select "Remember Me", your login will persist for two weeks. If you log out of your account, the login cookies will be removed.
If you edit or publish an article, an additional cookie will be saved in your browser. This cookie includes no personal data and simply indicates the post ID of the article you just edited. It expires after 1 day.
Embedded Content From Other Websites
Suggested text: Articles on this site may include embedded content (e.g. videos, images, articles, etc.). Embedded content from other websites behaves in the exact same way as if the visitor has visited the other website.
These websites may collect data about you, use cookies, embed additional third-party tracking, and monitor your interaction with that embedded content, including tracking your interaction with the embedded content if you have an account and are logged in to that website.
Who We Share Your Data With
Suggested text: If you request a password reset, your IP address will be included in the reset email.
How Long We Retain Your Data
Suggested text: If you leave a comment, the comment and its metadata are retained indefinitely. This is so we can recognize and approve any follow-up comments automatically instead of holding them in a moderation queue.
For users that register on our website (if any), we also store the personal information they provide in their user profile. All users can see, edit, or delete their personal information at any time (except they cannot change their username). Website administrators can also see and edit that information.
What Rights You Have Over Your Data
Suggested text: If you have an account on this site, or have left comments, you can request to receive an exported file of the personal data we hold about you, including any data you have provided to us. You can also request that we erase any personal data we hold about you. This does not include any data we are obliged to keep for administrative, legal, or security purposes.
Where We Send Your Data
Suggested text: Visitor comments may be checked through an automated spam detection service.https://canaccessimmigration.com/privacy-policy/
CONTACT US NOW
India Branch
PUNJAB OFFICE
SCO11-A ( 2ND FLOOR) ,SEC.58
MOHALI (PUNJAB) PIN-160055
Office: 0172-4172417, 77173-09494, 77173-09500,
99155-14014, 76268-15015
KOLKATA OFFICE
Office Address- 43-C Harish Chatterjee Street Kolkata PIN 700026
+91-9831797124