Broad Vision Honest Service Great Value – Canaccess Immigration Services
Our goal is to provide best quality legal immigration solutions to Canada,Australia,New Zealand,U.K,Singapore
Welcome To Canaccess Immigration Services
Where We Build Your Visions
Can Access Immigration(CIS) offers a broad portfolio of exquisitely managed pre-flight to post landing services acclimated to the exigencies of each client. We have developed the entire business model, one of its own kind,to provide one-stop package of services to make an individual's transition to a new land completely hassle-free. A combination of extensive experience, global presence and profound industry knowledge empowers us to provide result oriented solutions. https://canaccessimmigration.com/
Mr. Mohit Ghai – Regulated Canadian Immigration Consultant
After fulfilling many requirements and obligations Mr. Mohit Ghai has become a regulated immigration consultant and  is a member of Immigration Consultants of Canada Regulatory Council (ICCRC)  with License#R508662. He gives immigration related advice. He has the responsibility right from clearing the doubts of prospecting clients about why, where and how they should immigrate to Canada. Mr.Mohit Ghai and his company Canaccess Immigration is also approved by Government Of Saskatchewan  License#00428 as an approved consultant and a job recruiter.https://canaccessimmigration.com/
SWEDEN
One of the top locations for skilled professionals wishing to relocate and work overseas is Sweden. Prior to this, Sweden did not grant any permission for anyone to move there in order to look for employment or start a business. The Swedish government has, however, launched the Sweden job seeker visa in June 2022 as a residence permit for highly qualified individuals to look for work or start a business.
What is a Sweden Work Permit?

This new Swedish visa enables anyone to look for employment in Sweden. This work seeker visa will be valid for at least three months, but it may be issued for up to nine months.
Important requirements for the Sweden Work Visa

If you meet the requirements, you may apply for this permit.
What is a degree at the graduate level?
As was previously stated, a graduate degree is required to apply for a job seeker visa to enter Sweden. If your degree matches to any of the following, it will be regarded as advanced level:
a professional degree worth 60–330 credits,
a 60–120 credit Master's degree, a postgraduate/PhD-level degree,
or a professional degree worth 60–330 credits.
When submitting your application, you must include a letter authorising the Swedish Council for Higher Education (UHR) to get in touch with your school to confirm the credentials of the documents you have submitted.
Your documents are sent to UHR by the Swedish Migration Agency so they can evaluate your level of education. Before you have submitted your application, the Agency is unable to respond to inquiries about the calibre of your degree. This licence is a prerequisite for getting a work permit, or Sweden work visa.
When you need to translate documents?
Since the skilled professionals in India enquire a lot about, Sweden work visa for Indian, therefore it is important to know about a key aspect regarding the document translation. If your examination certificate and official transcript are issued is not in either Swedish or English, get the same translated into Swedish or English through an authorized translator. Attach the copies of the original documents and the translated documents to your application.
After submitting the application

Once an applicant has submitted an application for a residence permit, the Swedish Immigration Service will examine the submitted application and documents and make a decision accordingly. A minimum of 3 months and a maximum of 9 months can be granted

If you received approval If you received permission for more than 3 months, you will receive a residence permit card. The card proves that you have the right to stay in Sweden and contains your fingerprints and photo, among other information. If you need an entry visa to travel to Sweden, you must visit the Swedish embassy or consulate general in your country of residence as soon as possible to have your photo taken and your fingerprints taken.
Contact us Now at https://canaccessimmigration.com/
Frequently asked questions about Swedish jobseeker visa
If you are also interested in applying for a jobseeker's permit and then a Swedish work permit for Indians, see the answer to some of the most common and frequently asked questions:
1.Can I bring family members with this?
It is not possible to bring family members with this permit. However, if you find a job, you can apply for a work permit, which allows family members to join you in Sweden.
2.Can I work with a jobseeker's permit?
You may not work with the job seeker's permission. If you find a job in Sweden, you must apply for a work permit to start working. However, you can start work immediately after submitting a work permit (no need to wait for approval).
3.What is comprehensive health insurance?
Health Insurance (CHI) covers: emergency and other medical care, hospital care, dental care and hospital care. Generally good and comprehensive travel insurance covers the above mentioned health services. However, you must have proof that the insurance is valid for the duration of your stay.
4.How to get permission to start your own company in Sweden?
If you want to start a business in Sweden, you can apply for a residence permit as a self-employed person in Sweden and operate your business while the Swedish Immigration Office processes it.
Best Immigration Consultant
Canaccess Immigration specialize in program selection, university choice, Application filling and guiding on other valuable statements.
Best Results
Well trained advisers, directly supervised by Universities.
Best Legal Advice
Specialized in dealing with Canadian Visa Refusal cases with High visa success rate
Best Visa Experts
Canaccess provides Pre-visa and Post-visa services with lots of opportunities to settle in Canada with ease
Best In Business Immigration
If you have business/managerial experience and relatively high net-worth, you may apply for a Canada Permanent Resident Visa under one of the following categories of Business Class Immigration Program.
Best In Visa Refusal Case Analysis
Identifying the best strategy to get your visa with all legal challenges and aspects.
3 SIMPLE STEPS TO FULFILL YOUR DREAMS. WE BELIEVE IN TRANSPARENCY https://canaccessimmigration.com/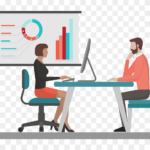 Consultation
Schedule a consultation with our expert immigration team for a comprehensive evaluation of your immigration case matter.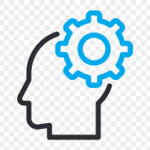 Strategize
Creating an Immigration Strategy for the Future Prospects and developing a plan that works for your case with knowing your options .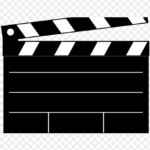 Take Action
It is the time to act. Please take a few moments to contact our expert visa team to let them know more about new immigration reforms.
Get Your Free Consultation
Contact Us at 9915514014,7626815015,7717309500,7717309494,7087315015,7717309492
Email us at info@canaccessimmigration.com